Written by R. Skip Johnson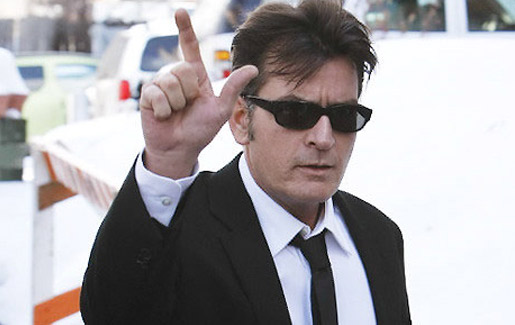 Message boards are replete with advice for partners in borderline relationships to go "No Contact" - effect a sudden cold silence, "change the phone number!", "block the e-mails!", "run away into the dark of the night".

The message boards are also filled with many painful, failed attempts to go NC (No Contact)... with the "No Contact-ors" repeatedly going back to the borderline partner - initiated by the non-borderline as often as by the borderline.

So why does No Contact fail?

Possibly because there is too much emphasis on the tactics and too little emphasis on the true objectives and priorities. Some times, non-borderlines launch into "No Contact" campaigns with only a vague understanding of what they are doing and they end up engaging in something that would be better called "the silent treatment". The silent treatment is not good - it is often characterized by professionals as an emotional manipulation; an abusive action in and of itself.

Where is the "disconnect"?

Let's face it - partners leave Borderline relationships because they are rejected or they need to protect themselves or protect their children from physical abuse, emotional abuse, or verbal abuse. But most departing partners still love the borderline and are often bonded to their partner in an unhealthy way - in some cases to a level that could be described as co-dependent.

If this wasn't a significant, underlying factor, we wouldn't even need to talk about "No Contact" here. When you leave some one you love, it's important to really understand yourself and the unique hurdles you face.

So, what should you do?

The first thing is to determine if you are really ready to leave. It seems like a very simple point, but there needs to be a real, mature commitment that leaving is the right thing to do (assuming you have a choice) and that you are serious about it- not just testing the waters.

The second thing is to accept that when you leave a relationship (or are spurned), the most important thing for you is to get over the x-partner and move on to the next phase of your life.

Without a doubt, ending of the relationship with one that you love is heartbreaking. It is for every one. But, no matter how difficult or incomprehensible it is, it doesn't change the realties above.


Now "No Contract" makes sense

"No Contact" is mostly about the non-borderline forcing "distance" into the relationship to help the non-borderline heal; to get the "space" needed to get over the hurt; get on with their lives.

The key elements of "No Contact" are


| | |
| --- | --- |
| ~ | to get the partner out of your day-to- day life, |
| ~ | to stop thinking in terms of a relationship, |
| ~ | to take them out of your vision of the future, |
| ~ | to stop wondering about how they are perceiving everything you are doing, and |
| ~ | to stop obsessing with how they are reacting (or not reacting) or what they are doing. |
| | |
These are the simple objectives of "No Contact". You may need to remind yourself every day of what you are trying to do. It takes focus and determination to do this - at a time when you probably just want to sit down and cry. Just keep reminding yourself that it takes great strength and determination to be emotionally healthy.
So where does sudden silence, changing of the phone number, blocking the e-mails, running away into the night, come in?

These are just tactics for accomplishing the goals above; there are many others. And often, the more subtle, less "in your face" tactics work as well - even better. A more direct approach- simply saying you think your partner is unhealthy, or acting as if you don't find them attractive any more - can cool a relationship and create a lot of emotional distance pretty quickly. You know this person as well as anyone - you know what will work; what to say that will cause them to pull back.
And herein lies the problem.

If you really don't want to "disconnect", if you're hurt and timid and it's not a high priority get healthy, you will find many reasons not to do the obvious. Or, even more common, if you are still holding out some hope, or are strugglng with uncertainty, you will likely fear the permanence of such action and purposely select something ineffective and secretly hope that it fails.
Let's call all of this, "dubious intent."
When the cure becomes the disease.

The problem with the oft suggested "No Contact" tactics (blocking the e-mails, and silence) is that, when coupled with "dubious intent", they can easily be misdirected into ways to vent anger, to punish, to manipulate, to make a statement, to defend a principle, to make someone appreciate you, to try to force someone to listen to you, ... to even win some one back (?!).
And these tactics will often generate a non- productive counter response with the borderline partner. Along with high emotions - the borderline partner's fear of abandonment may be triggered and they may try harder to hold onto the relationship - or possibly they won't be able to cope and will seek retribution.
You could, at the same time, feel very guilty for what you've done, and when your anger subsides, find yourself asking to be accepted back into the relationship - maybe with less self esteem than when you left.
None of this is healthy disengagement. This is only advancing a dysfunctional relationship to a higher level of dysfunctionally.

No Contact is mostly about you

If the "x" is sending you e-mail, the
biggest
problem is not that they are sending it - but rather that you are reading it, and/or are stressed out about it. Ignored, unread e-mail are harmless.
No Contact is about dealing with this aspect of "you".
If you don't have the discipline to not read their e-mail, for example, then have your e-mail program route it to the trash. Accept that you're hurting emotionally, and use this type of "crutch" to protect yourself against yourself.
But also understand that "not reading", the e-mail, for example, is a lot different than having the "x" receive an "undeliverable" auto-reply. The "undeliverable" auto-reply" is really a way that communicates your vulnerability or your anger or your ______ (fill in the blank). If you do this you are opening a door into your recovery process... so, ask yourself "why?".
True Disengagement (No Contact) Works.

The key points:
1) No contact" is conceptually about disconnecting from a relationship. The name describes, more or less, the key tactic... but NC is not the goal... the goal is for you to disengage yourself from the relationship.
2) The harder it is for you to disengage, or the more you are enmeshed in the relationship, the "higher a wall" you should erect (to keep yourself out). This is the first basis you should use to decide on which tactics are appropriate.
3) Straight forward tactics are the best way to effect "No Contact". Dramatic tactics work well too, but before using them, carefully examine your motives to be sure they are healthy and you are aimed at the right target.
4) If your partner doesn't start to disengage and give you "space" then more forceful methods may be in order to absolutely "close of the door"... but if you have options, try to pick those that neutralize the partner - not trigger them. Look for "defusing" tactics first. This is the second basis for selecting which tactics are appropriate.
What if it is just too overwhelming

Expect that this will be too overwhelming. Leaving some one that you love, hurts. Minimizing the damage, in the long run, is what this is all about - the price for that is hurt today.
Hurt is part of your healing - it's your greatest challenge and you must be committed to work through it - which is where we began this discussion (paragraph 6).
Be prepared to seek help. If you find yourself slipping into depression, ruminating, etc - recognize early that these are not signs that you should go back into a dysfunctional relationship, but rather signs of your own private struggle with your emotional enmeshment. It is common in these relationships.
When this happens, you may need professional help, possibly medication, to mediate the depression and the ruminating before it breaks your resolve; drives you back into an unhealthy relationship.
Whenever you are mentally impaired; chemically imbalanced; or in a state of anxiety, you will likely make bad decisions, and even feel overwhelmed by the need to make them. If you are in a depression this whole endeavor may seem insurmountable.
But it is not - it's your emotions, distorting your reality. Find the time - spend the money - get professional help and get and keep yourself stabilized.
Leaving someone you love is difficult. There is no question about that. And, You will lkely feel insecure, uncomfortable, and empty when you are on your own... but this is just a natural unwinding of the intertwinement of two people... everyone feels this.
Disengagement. No contact. Out of site - out of mind. It works best when you fully understand it.
---
Leaving A Partner with Borderline Personality

Written by Joe Carver, PhD.
Separating from "The Borderline" often involves three stages: The Detachment, Ending the Relationship, and the Follow-up Protection.

The Detachment

During this part of separating from "The Borderline", you recognize what you must do and create an Exit Plan. Many individuals fail in attempts to detach from "The Borderline" because they leave suddenly and impulsively, without proper planning, and without resources. In many cases, "The Borderline" has isolated their partner from others, has control of finances, or has control of major exit needs such as an automobile. During the detachment phase you should...

- Observe the way you are treated. Watch for the methods listed above and see how "The Borderline" works.

- Gradually become more boring, talk less, share less feelings and opinions. The goal is almost to bore "The Borderline" to lessen the emotional attachment, at the same time not creating a situation which would make you a target.

- Quietly contact your family and supportive others. Determine what help they might be - a place to stay, protection, financial help, etc.

- If you fear violence or abuse, check local legal or law enforcement options such as a restraining order.

- If "The Borderline" is destructive, slowly move your valuables from the home if together, or try to recover valuables if in their possession. In many cases, you may lose some personal items during your detachment - a small price to pay to get rid of "The Borderline".

- Stop arguing, debating or discussing issues. Stop defending and explaining yourself - responding with comments such as "I've been so confused lately" or "I'm under so much stress I don't know why I do anything anymore".

- Begin dropping hints that you are depressed, burned out, or confused about life in general. Remember - "The Borderline" never takes responsibility for what happens in any relationship. "The Borderline" will feel better about leaving the relationship if they can blame it on you. Many individuals are forced to "play confused" and dull, allowing "The Borderline" to tell others "My girlfriend (or boyfriend) about half nuts!" They may tell others you're crazy or confused but you'll be safer. Allow them to think anything they want about you as long as you're in the process of detaching.

- Don't start another relationship. That will only complicate your situation and increase the anger. Your best bet is to "lay low" for several months. Remember, "The Borderline" will quickly locate another victim and become instantly attached as long as the focus on you is allowed to die down.

- As "The Borderline" starts to question changes in your behavior, admit confusion, depression, emotionally numbness, and a host of other boring reactions. This sets the foundation for the ending of the relationship.

Ending the Relationship

Remembering that "The Borderline" doesn't accept responsibility, responds with anger to criticism, and is prone to panic detachment reactions - ending the relationship continues the same theme as the detachment.

- Explain that you are emotionally numb, confused, and burned out. You can't feel anything for anybody and you want to end the relationship almost for his or her benefit. Remind them that they've probably noticed something is wrong and that you need time to sort out your feelings and fix whatever is wrong with you. As disgusting as it may seem, you may have to use a theme of "I'm not right for anyone at this point in my life." If "The Borderline" can blame the end on you, as they would if they ended the relationship anyway, they will depart faster.

- If "The Borderline" panics, you'll receive a shower of phone calls, letters, notes on your car, etc. React to each in the same manner - a boring thanks. If you overreact or give in, you've lost control again.

- Focus on your need for time away from the situation. Don't agree to the many negotiations that will be offered - dating less frequently, dating only once a week, taking a break for only a week, going to counseling together, etc. As long as "The Borderline" has contact with you they feel there is a chance to manipulate you.

- "The Borderline" will focus on making you feel guilty. In each phone contact you'll hear how much you are loved, how much was done for you, and how much they have sacrificed for you. At the same time, you'll hear about what a bum you are for leading them on, not giving them an opportunity to fix things, and embarrassing them by ending the relationship.

- Don't try to make them understand how you feel - it won't happen. "The Borderline" only is concerned with how they feel - your feelings are irrelevant. You will be wasting your time trying to make them understand and they will see the discussions as an opportunity to make you feel more guilty and manipulate you.

- Don't fall for sudden changes in behavior or promises of marriage, trips, gifts, etc. By this time you have already seen how "The Borderline" is normally and naturally. While anyone can change for a short period of time, they always return to their normal behavior once the crisis is over.

- Seek professional counseling for yourself or the support of others during this time. You will need encouragement and guidance. Keep in mind, if "The Borderline" finds out you are seeking help they will criticize the counseling, the therapist, or the effort.

- Don't use terms like "someday", "maybe", or "in the future". When "The Borderline" hears such possibilities, they think you are weakening and will increase their pressure.

- Imagine a dead slot machine. If we are in Las Vegas at a slot machine and pull the handle ten times and nothing happens - we move on to another machine. However, if on the tenth time the slot machine pays us even a little, we keep pulling the handle - thinking the jackpot is on the way. If we are very stern and stable about the decision to end the relationship over many days, then suddenly offer a possibility or hope for reconciliation - we've given a little pay and the pressure will continue. Never change your position - always say the same thing. "The Borderline" will stop playing a machine that doesn't pay off and quickly move to another.

Follow-up Protection

"The Borderline" never sees their responsibility or involvement in the difficulties in the relationship. From a psychological standpoint, "The Borderline" has lived and behaved in this manner most of their life, clearly all of their adult life. As they really don't see themselves at fault or as an individual with a problem, "The Borderline" tends to think that the girlfriend or boyfriend is simply going through a phase - their partner (victim) might be temporarily mixed up or confused, they might be listening to the wrong people, or they might be angry about something and will get over it soon. "The Borderline" rarely detaches completely and will often try to continue contact with the partner even after the relationship is terminated. During the Follow-up Protection period, some guidelines are:

- Never change your original position. It's over permanently! Don't talk about possible changes in your position in the future. You might think that will calm "The Borderline" but it only tells them that the possibilities still exist and only a little more pressure is needed to return to the relationship.

- Don't agree to meetings or reunions to discuss old times. For "The Borderline", discussing old times is actually a way to upset you, put you off guard, and use the guilt to hook you again.

- Don't offer details about your new life or relationships. Assure him that both his life and your life are now private and that you hope they are happy.

- If you start feeling guilty during a phone call, get off the phone fast. More people return to bad marriages and relationships due to guilt than anything else. If you listen to those phone calls, as though taping them, you'll find "The Borderline" spends most of the call trying to make you feel guilty.

- In any contact with the ex "Borderline", provide only a status report, much like you'd provide to your Aunt Gladys. For example: "I'm still working hard and not getting any better at tennis. That's about it."

- When "The Borderline" tells you how difficult the break-up has been, share with him some general thoughts about breaking-up and how finding the right person is difficult. While "The Borderline" wants to focus on your relationship, talk in terms of Ann Landers - "Well, breaking up is hard on anyone. Dating is tough in these times. I'm sure we'll eventually find someone that's right for both of us." Remember - nothing personal!

- Keep all contact short and sweet - the shorter the better. As far as "The Borderline" is concerned, you're always on your way somewhere, there's something in the microwave, or your mother is walking up the steps to your home. Wish "The Borderline" well but always with the same tone of voice that you might offer to someone you have just talked to at the grocery store. For phone conversations, electronic companies make a handy gadget that produces about twenty sounds - a doorbell, an oven or microwave alarm, a knock on the door, etc. That little device is handy to use on the phone - the microwave dinner just came out or someone is at the door. Do whatever you have to do to keep the conversation short - and not personal.

The key to health is the early identification and treatment of problems

In all of our relationships throughout life, we will meet a variety of individuals with many different personalities. Some are a joy to have in our life and some provide us with life-long love and security. Others we meet pose some risk to us and our future due to their personality and attitudes. Both in medicine and mental health - the key to health is the early identification and treatment of problems - before they reach the point that they are beyond treatment. In years of psychotherapy and counseling practice, treating the victims of "The Borderline", patterns of attitude and behavior emerge in "The Borderline" that can now be listed and identified in the hopes of providing early identification and warning. When those signs and indicators surface and the pattern is identified, we must move quickly to get away from the situation. Continuing a relationship with "The Borderline" will result in a relationship that involves intimidation, fear, angry outbursts, paranoid control, and a total loss of your self-esteem and self-confidence.

If you have been involved in a long-term relationship with "The Borderline", after you successfully escape you may notice that you have sustained some psychological damage that will require professional repair. In many cases, the stress has been so severe that you may have a stress-produced depression. You may have severe damage to your self-confidence/self-esteem or to your feelings about the opposite sex or relationships. Psychologists, psychiatrists, social workers, and counselors are available in your community to assist and guide you as you recover from your damaging relationship with "The Borderline".


After graduating from Ohio University with a Bachelor's Degree in 1971, Carver joined the Psychology Department at a local state-operated inpatient psychiatric facility, Portsmouth Receiving Hospital. Carver immediately began graduate course work, initially at Xavier University in Cincinnati OH, then Marshall University in Huntington, WV and finally returning to Ohio University in Athens, OH. After graduating with a Master's Degree, Carver co-founded a private practice corporation, Southern Ohio Psychological Services, Inc. Returning to Ohio University, Carver began doctoral studies and was granted my Ph.D. in 1989. Carver then obtained a license to practice in 1990 and has remained in private practice. In July 1996 Carver parted from his original corporation and formed another private practice as a solo practitioner; Joseph M. Carver, Ph.D., Inc. That practice is located in Portsmouth, OH (740-353-1548).