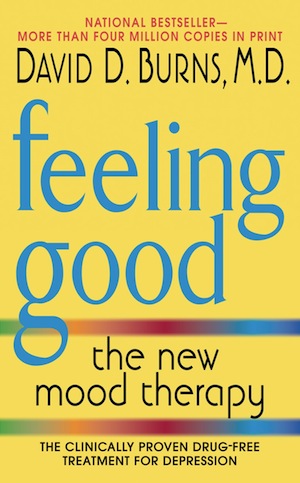 The New Mood Therapy (Revised and Updated)
Many of our members suffer from depression from years of being in an invalidating home environment. Feeling Good is the book most frequently "prescribed" by psychologists for patients undergoing Cognitive Behavioral Therapy (CBT). Clinical studies have shown patient improvement by just reading the book - a treatment known as bibliotherapy. Four (4) million copies have been sold in the United States.
Surveys indicate that American mental health professionals rate Feeling Good as the #1 book on depression, out of a list of 1,000 self-help books.
In Feeling Good, David D. Burns, M.D., outlines proven Cognitive Behavioral Therapy techniques that will help you emerge from depression and develop a more positive outlook on life. CBT is a method developed by Aaron T. Beck in the 1960s - this book popularized it and brought it to the forefront for treating depression. CBT is effective for:
Dealing with guilt
Handling hostility and criticism
Overcoming addiction to love and approval
Building self–esteem.
In one well know part of the book, Burns discusses 10 'Cognitive Distortions'. Here, he lays out a plan for recognizing faulty thinking, how these thoughts affect our moods, and how to correct these distortions.